Monday 8:30 - 8:00
Carol Stream
Tuesday 8:00 – 12:00
St. Charles
Tuesday 8:30 – 6:30
Carol Stream
Wednesday 8:00 – 4:00
Carol Stream
Thursday 8:00 – 4:30
Carol Stream
Friday 8:30 – 4:30
Carol Stream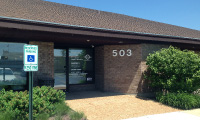 503 Thornhill Drive
Carol Stream, IL 60188
630-653-4200
Fax: 630-653-4242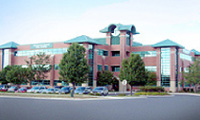 2900 Foxfield Drive
St. Charles, IL 60174
630-443-9800
Fax: 630-653-4242
About Us
Dr. Carroll is on call 24 hours a day, 7 days a week. He is always available to help you with your medical needs. If you need to reach Dr. Carroll after hours, please call the office number, 630‑653‑4200, and the answering service will page him.
Appointments:

Our office staff will be happy to assist you in making an appointment that fits your schedule. We have two locations to accommodate your needs. You can make all appointments through our main office number 630‑653‑4200.



Billing and Payments:
Dr. Carroll accepts most insurance plans, Medicare and Medicaid. We recommend checking with your plan to make sure we are in your network. We are contracted with an excellent billing service, Medical Reimbursement Specialists. If you have any billing questions they will be happy to assist you, 630‑554‑2393.