John T. Carroll, MD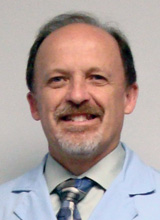 Dr. Carroll has been practicing obstetrics and gynecology for over twenty years in the western suburbs of Chicago. He is currently on staff at Central DuPage Hospital and Delnor Community Hospital.
Dr. Carroll earned his medical degree from The Medical College of Wisconsin. He did his residency training at Rush-Presbyterian-St. Lukes Medical Center in Chicago, where he was Chief Resident. He is board certified by the American College of Obstetrics and Gynecology.
Dr. Carroll is a member of the American Medical Association, Illinois State Medical Society, and DuPage County Medical Society. He was Chairman of the Department of Obstetrics and Gynecology at Central DuPage Hospital from 1998-2000. He is currently serving on the Cadence Medical Partners board, and is in-house for all Cadence Health employees.
Because Dr. Carroll is a solo practitioner, you can be assured of individualized care. Dr. Carroll values his one–on-one time with his patients. A core component of his professional growth involves educating himself on and offering the latest in treatment options, such as non-invasive gynecologic procedures and other advancements in gynecologic medicine. Lastly, he feels by delivering each and every baby of his patients he can provide the highest quality of medical treatment, while offering each patient personalized, compassionate care.
Dr. Carroll's experience and patience have helped him maintain a low C-section rate while providing safe deliveries. This same experience and patience allows him to give his patients the opportunity for a vaginal birth after previous cesarean (VBAC).
The medical and administrative staff at our two offices is patient-oriented and willing to help you in a professional caring manner. Dr. Carroll assures his patients will find a friendly, family-like atmosphere.